Wimmera -- Buffet Car 2 -- VRS 2 -- VRS 232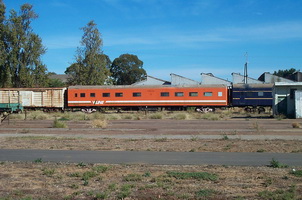 The first steel V.R. buffet car (No. 2) in service 19.12.1938. It seated 27 diners at a counter running the full length of the car.
Converted to standard gauge "VRS 2" with name removed in 1962 for use on the overnight Sydney train. Later it was later recoded "VRS 232". In 1990 transferred from the overnight train to the Intercapital Daylight. At this time 13 seats were removed from the kitchen end of the counter and the electric hotplates replaced by microwaves.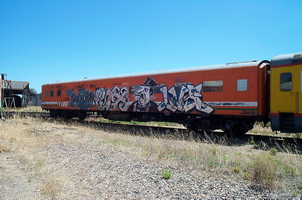 See also: Wimmera No.1, Mitta Mitta (Buffet car No. 3), Moorabool (Buffet car No. 4), Tanjil (Buffet car No. 5).