Alexandra -- V.R. State Car No.2 -- Melville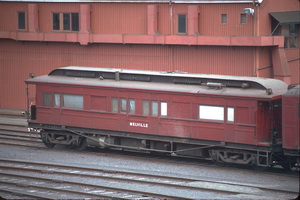 Built at Newport in 1901 as No. 2 State car called "Alexandra", 50ft.2in. over body, seating 16 passengers and fitted with buffet and store. Altered in 1919 to "Melville" and fitted with open platforms. It was stored at Newport after WWII until 1952 when converted to power car for staff and press car in 1954 Royal Tour.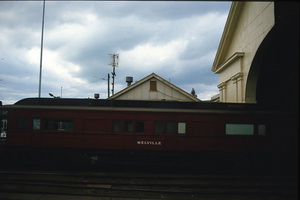 It is generally used to supply power to No.5 State car for air conditioning and cooking purposes when the vehicle is docked during vice-regal and other VIP tours.