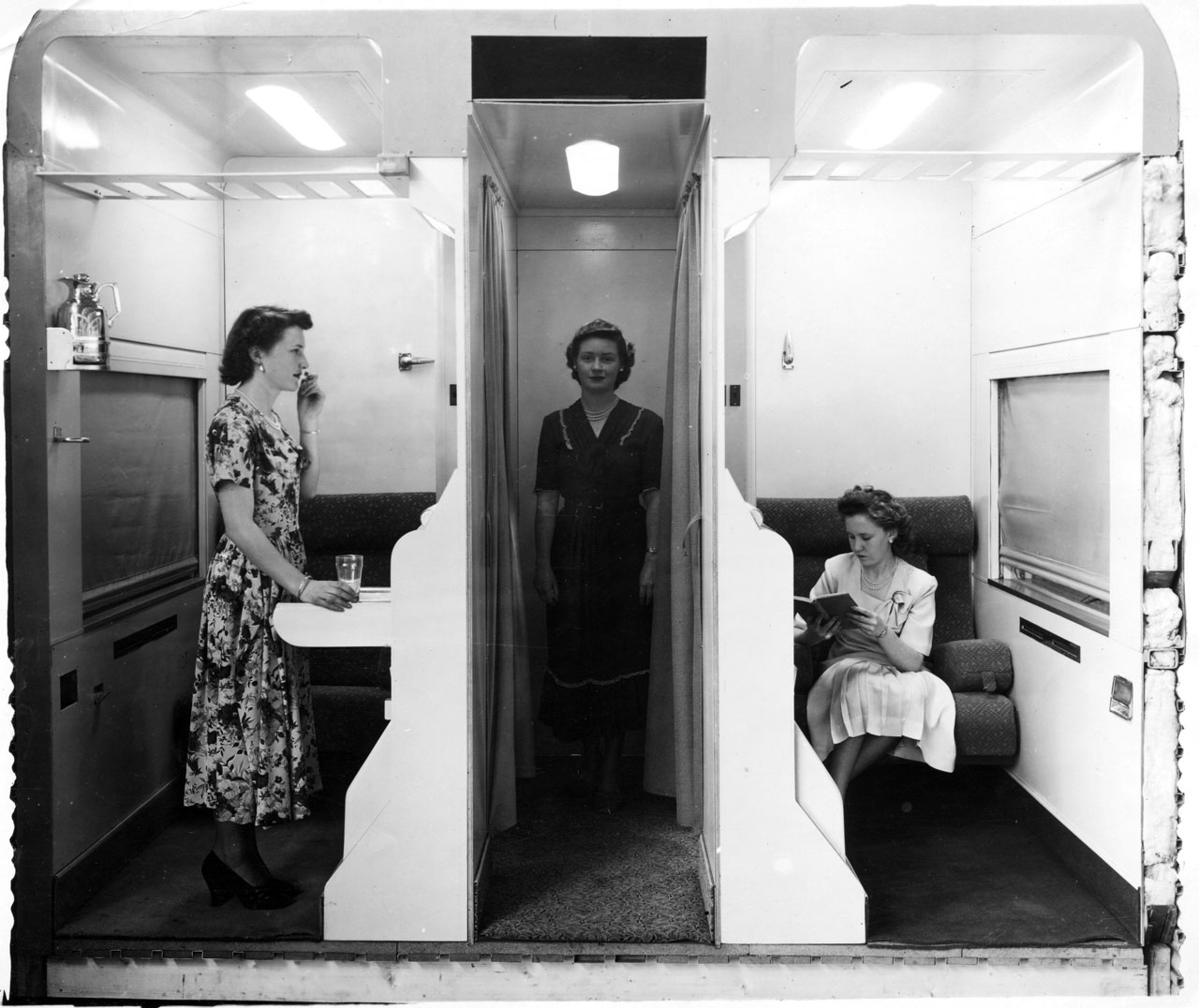 Victorian & South Australian Railway Joint sleeping car mockup of roomette constructed at Islington prior to the building the first new sleeping car in the late 1940s or early 1950s.(South Australian Railways) (Chris Drymalik Collection) -- Click on Picture for a larger version.
Photo file date: Mon Sep 15 2014 at 10:10:36pm
This Photo is part of Author/Collection: "Chris Drymalik Collection"
see more of collection
Photo used with permission of copyright holder or is in the public domain.