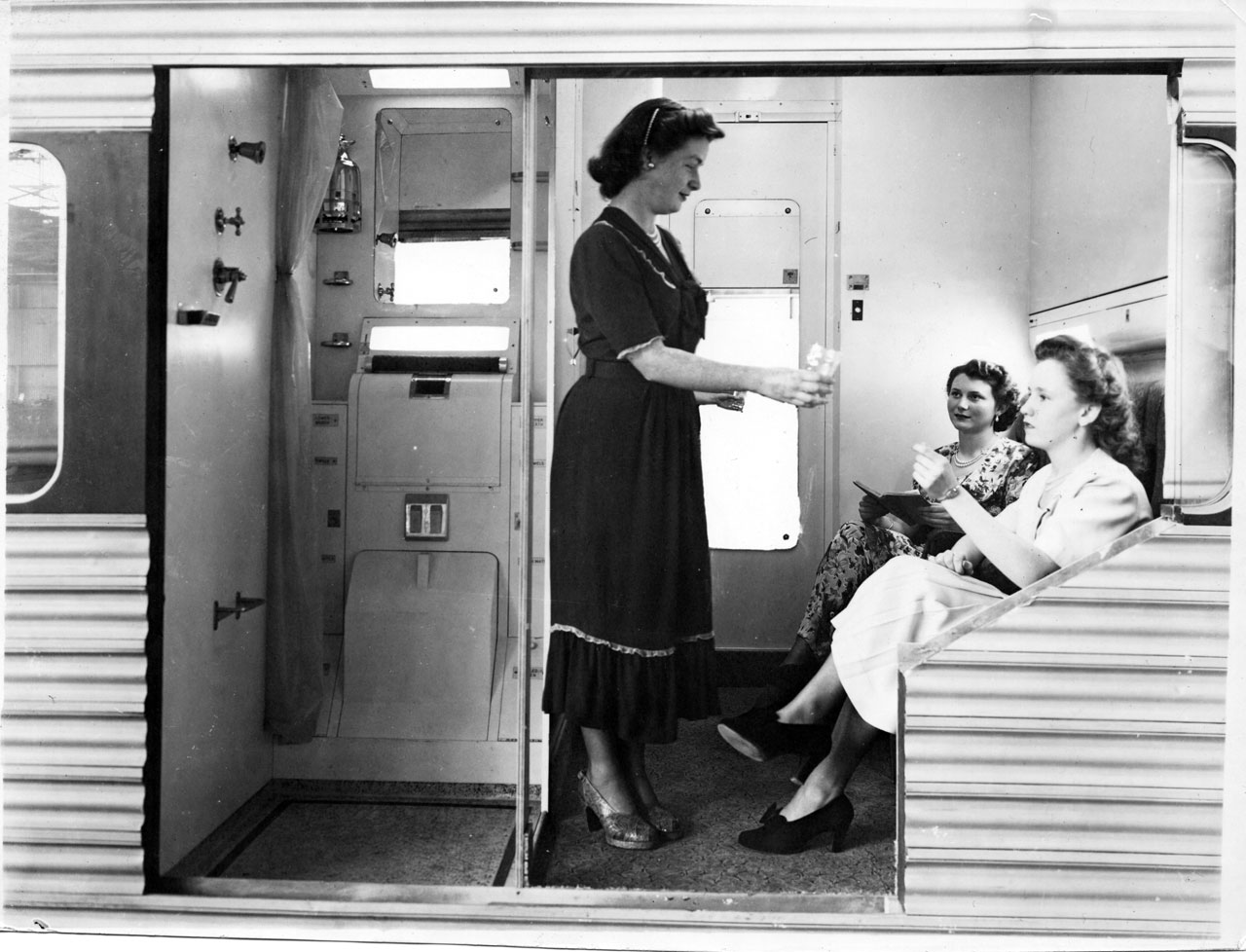 Victorian & South Australian Railway Joint sleeping car mockup of twinette constructed at Islington prior to the building the first new sleeping car in the late 1940s.(South Australian Railways) (Chris Drymalik Collection) -- Click on Picture for a larger version.
Photo file date: Mon Sep 15 2014 at 10:10:37pm
This Photo is part of Author/Collection: "Chris Drymalik Collection"
see more of collection
Photo used with permission of copyright holder or is in the public domain.