NSS 34 -- Special Service Car No.3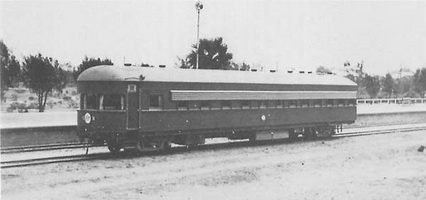 Special Services car, built at the Port Augusta Workshops. Known as "Special Service Car No.3", it was used on the Central Australia Railway. It was fitted out with sleeping accomodation from eight in two berth compartments. Special features included an observation saloon, bathroom and kitchen (hot and cold water service), dining saloon for 8, sleeping compartments fitted with wardrobes and folding washbasins.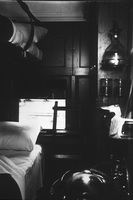 The interior was lined with "Fumed Oak", ceilings and bathroom lining of "SundealA", Decolite floor. Stones train lighting and water raising equipment was fitted.
A deep grid centre sill type underframe was used.