Murray No.2 -- Spirit of Progress Dining Car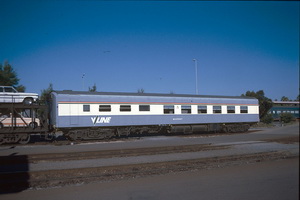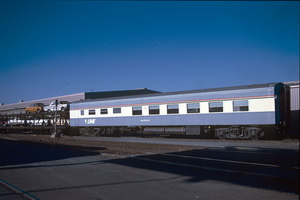 "Murray" was built as the Spirit of Progress dining car in 1937 without name or number, being painted Royal Blue with a gold leaf line above and below the windows and Dining Car centrally on the letterboard. It was air conditioned and had a seating capacity of 48. When the Spirit of Progress was transferred to standard gauge, this car remained on broad gauge and required identification. It was named "Murray" in 1963. Conversion to standard gauge was done at Dynon in 1964 for use on the Melbourne to Sydney line while the buffet cars underwent a refit. It was returned to broad gauge the same year.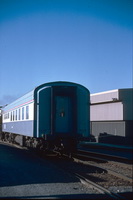 In 1989 it was recoded "RS 236" and internal layout altered to a lounge car fitted with loose chairs. It was repainted in grey, white and green in 1990.