Morambro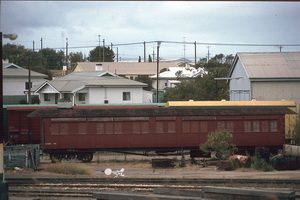 Narrow gauge observation/sleeping carriage, used between Wolsely and Mount Gambier. Originally second class bogie lavatory carriage number "180", built Islington and issued to the Northern system in December 1911. In 1917 cross seats fitted consisting of a single row of seats one side of the aisle and a double row on the other, were fitted giving the car a capacity 44 second class passengers.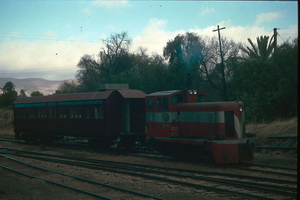 In 1933 it was altered internally to make it a first class sleeping car and named "Morambro". Equipped with 11 sleeping berths, divided into 3 compartments (1x6 berths, 2x2 berths and 3x3 berths). Compartments 1 and 3 were equiped with lavatories and wash basins, compartment 2 was not. It was issued to the South East system.
Transferred to Peterborough for use on Broken Hill Express in March 1950. An additional nine upper bunks fitted, in 1952, and two lower bunks were removed to make a conductors compartment and additional toilet facilities.
Transferred to the Port Lincoln, for use on the Accident train in 1970.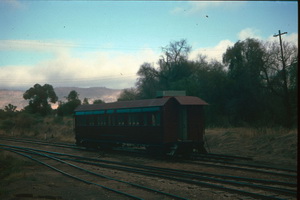 Withdrawn in 1989 and purchased by Pichi Richi Railway.
See also: Morambro No.1.