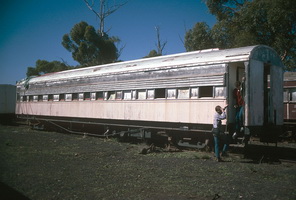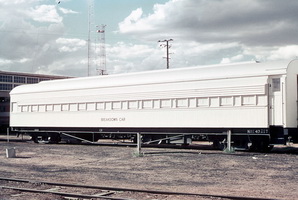 NRCA 38 -- NRCA/NEX/NXE 47
Composite sleeping car built at Port Augusta Workshops. Similar to "NRC36" but the entrances were closed.
NRCA 47 was originally numbered "NRCA 38", but due to duplicate numbers existing on the North Australia Railway and Central Australia Railway railways it appears to have been renumbered to "47" sometime between 1947 and 1951.