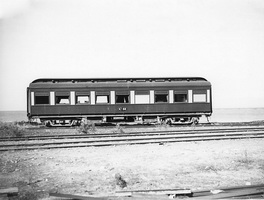 RA 666 -- AF/AFR/NAF -- Governor Generals car -- Special Service Car No.2 -- SSAF 27
Wooden first class lounge car built by the Port Augusta Workshops on a supplied underframe of "RA wagon 666". It was originally intended to be a lounge car, but before completion was converted to a special car for use on the first passenger train.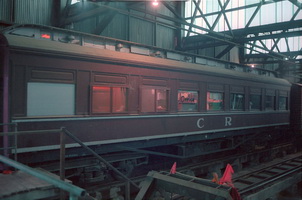 Despite the Governor General not actually making it on to the first train the car was generally referred to as the Governor General's car in 1917, but officially coded as lounge "AF 27". It was recoded to "AFR" a first class lounge sleeping car in 1920, when it became officially known as Special Service Car No.2.